Beni Kesh's recent photoshoot at the SOUL of Gerringong has us lusting over their latest Moroccan rug collection.
There is nothing quite like an authentic Moroccan rug; it's art in its most raw form. And thankfully for us, founder and interior designer of Beni Kesh, Chàntelle Traficante, has been gracing our interiors with authentic vintage rugs hand-picked from Morocco. What's more, with large area rugs in hot-demand, Chàntelle is now working with local families to create custom pieces that are made using traditional methods with more modern designs.
So, when Chàntelle asked to use the SOUL of Gerringong as the location for a photoshoot of her latest collection, not only was it a 'hell yeah', I was a willing participant on-site.
What are you loving at the moment? What are the standout items you have at Beni Kesh?
Every piece I personally source so, I'm completely in love with them all. So admittedly, I may be a little guilty of having a personal collection of my own for just in case.
The most recent collection which launched on September 15, is full of creamy caramels, soft terracotta hues and the odd pop of dusty pink. I'm obsessed with these at the moment, and I'm on the hunt for more as they are very hard to come by. I'm also working on something very special around nurseries and children's bedrooms, so watch this space!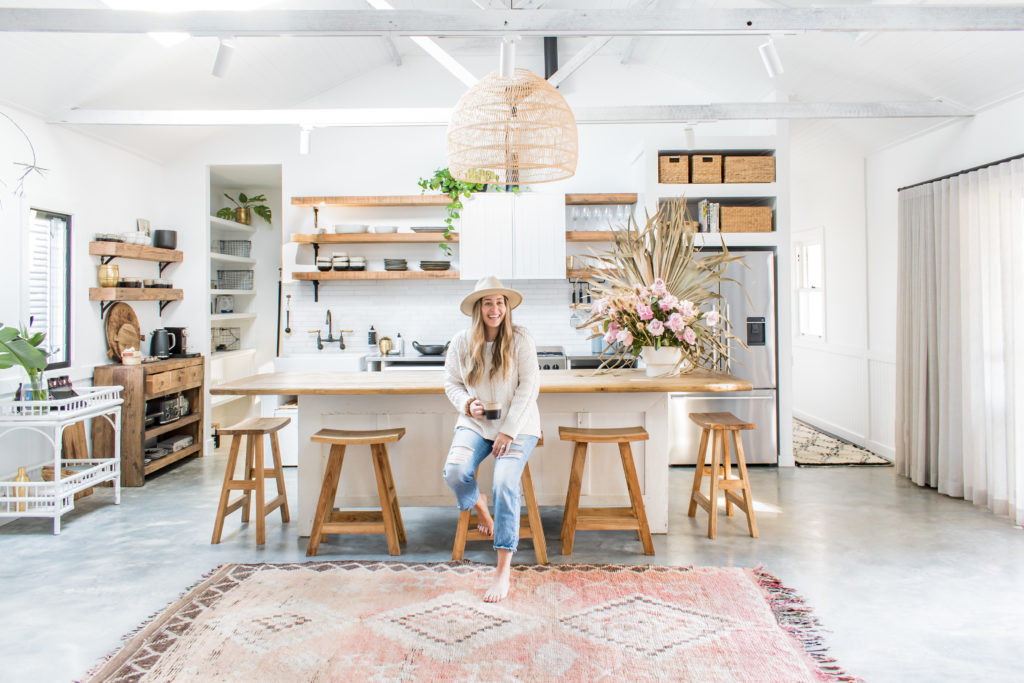 Beni Kesh is filled with such beautiful pieces, all with a story behind them. How important is it to support local artisans?
The first time I sat and watched a Moroccan rug being created, I was mesmerised. Initially, the design is drawn up by a rough sketch, and then the artisan starts creating the magic, knot by knot or weave by weave. I love when you see a random pop of colour. I always wonder what she was feeling on that day to use that colour. If you look closely, Moroccan rugs tell a story with their Berber symbols and are all about their daily life. The cultural traditions behind each piece and the stories of the artisan truly make each rug a one-of-a-kind masterpiece.
At SOUL, we believe in creating space that has feeling. Through your work, what type of feelings do you like to create, and how do you achieve it?
I love the feeling of when you first see something, and with no outside influences, you are just in awe. Happiness and a sense of comfort are what would be most important to me. My advice is always to use what you love and items that have great memories. At the end of the day, trends come and go, but what you love and great memories are forever. My home is filled with the treasures I have collected from all my travels, it's like my personal treasure trove.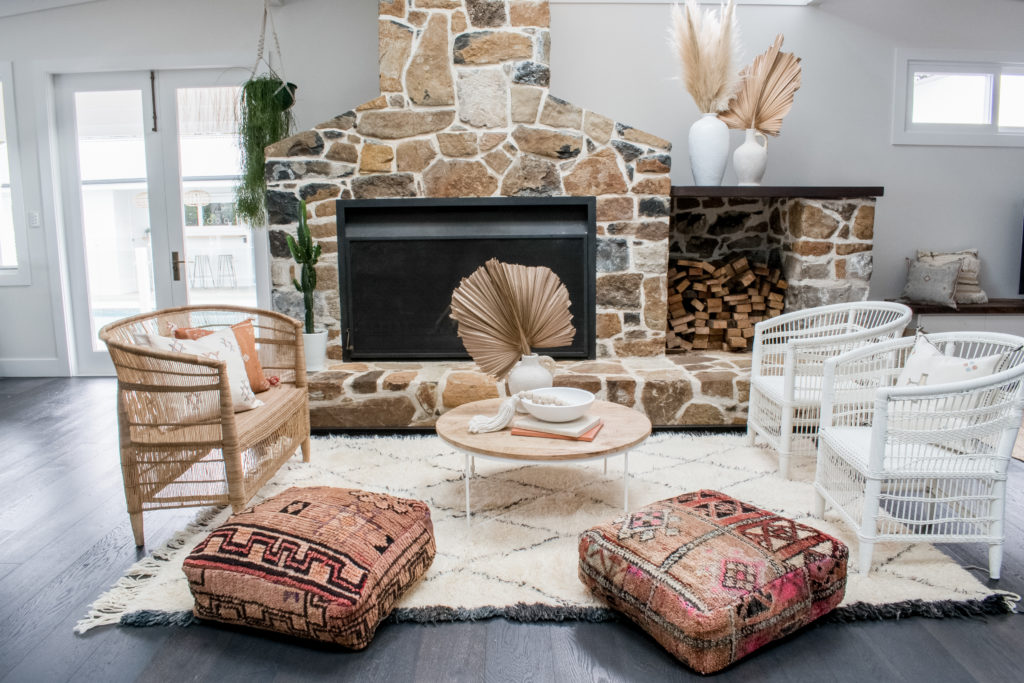 Why did you choose SOUL of Gerringong for a Beni Kesh photoshoot?
Very simply, there are so many spaces with so much natural light, and the design and style feel homely. I literally wanted to move in. It's hard even to choose my favourite space, or room because they are all so magnificent!
What makes a property an ideal location for a photoshoot?
Natural light and being able to shoot from multiple angles. I could have stayed another two days to shoot my Beni Kesh collections. I'll definitely be planning another one early next year.
What was the favourite part of your stay at the SOUL of Gerringong?
I have a wonderful team around me of very talented ladies, so I would have to say the night we stayed in and ordered pizza and pasta from the local Italian takeaway store. Being able to relax and truly enjoy the warm and homely vibe at SOUL, especially sitting in front of that incredible fireplace. Simone, her husband and the beautiful staff, made the stay incredible and I would love to come back with my family for a quick vacay away from the hustle in Sydney.
Tips to others visiting Gerringong?
Plan to stay an extra night, because you will not want to leave. Also, the local Italian restaurant was super yummy!