Tell us a little about your background, and how you came to where you are today?

I've always been into Architecture and Interiors, even as a teenager, so my progression into styling came quite easily, I assisted some of the top Australian stylists for a couple of years after completing my study, until I was confident to pitch my own ideas to Real Living magazine, and I've just progressed from there, I now style campaigns for big brands such as Cotton On and Country Road and all alongside my best bud, business sidekick and all round amazing photographer Lynden Foss.

What is your style ethos, and where do you draw style inspiration from?

Re-use, Recycle, Be sustainable and take care of the planet. I draw inspiration from the Interiors of the 70's, the muted, earthy colour palette truly resonates with me. I always use repurposed/vintage/antiques where possible and if not available I use sustainable suppliers and local craftsman. It's important to consider where the product you're buying is coming from, what its made of and how well the workers were treated. Shopping local and buying vintage furniture is the easiest way to ensure your footprint is small.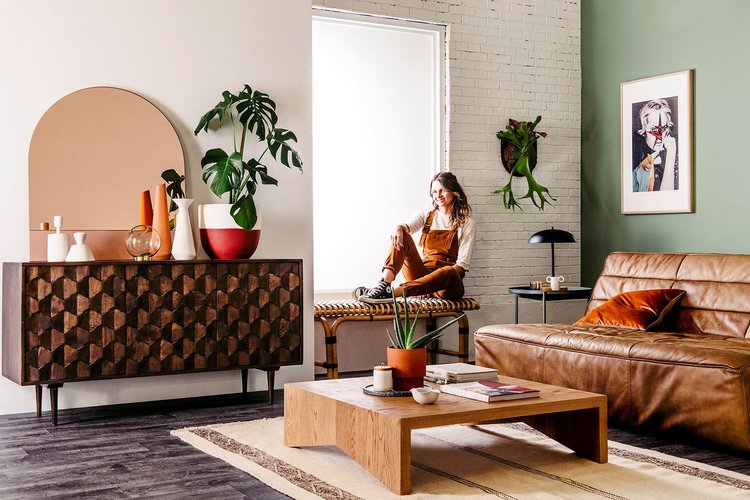 Who would be your style icon, and why?

Jane Birkin, she's got this free-spirited style with a bohemian edge and a simplicity that the french just nail every time (even though she's not french).

What do you look for, when on holiday?

I like a good balance, I go on holidays to unwind, drink cocktails and eat copious amounts of delicious food but I'm also an active person and love to go surfing or going on hikes to pass the days.


What is your favourite element at Soul, and why?

I loved being welcomed by the huge frangipani tree at the front gate, it instantly says summer to me! Oh and don't get me started on that on incredible fireplace!!

In three words, how would you describe Soul?

Relaxed, Cosy, Summer

What is your Soul tip, for visitors to Gerringong?

A trip to 'the farm' surf spot, such a beautiful little beach with fun waves too! I went for a quick surf here before checking in and spotted a turtle.


To see Tahnee's adventures, follow her on Instagram HERE and to see her and Lynden Foss's latest projects, follow Citizens of Style HERE.